Shangaan electro
|
Shangaan Electro
and the
Tshe Tsha Boys
.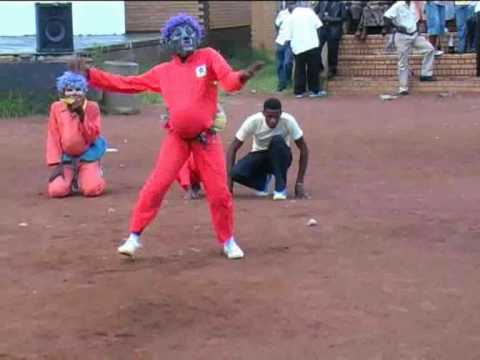 Tshetsha Boys - Uya Kwihi Ka Rose
|
Tshetsha Boys - Nwa Pfundla
|
Xibelani dance
|
tshetsha
.
Such a great mix of tribal and electro
Shangaan dancing skirt
About the
Shangaan people
.
South African ethnic groups and language
.
South African Music (Dikgomo)
A short documentary about Gumboot dancing
Madosini Manqina - Queen of South Africa's Pondoland Music
"
We journey into rural Limpopo to meet with one of the fathers of Shangaan music, General MD Shirinda. A legend in the industry, Shirinda continues to be a successful gigging and recording artist. But the music is changing as the youth seek faster electro sounds -- something Shirinda's son, Ndongwe is producing. We explore the old and new, within the space of the Shirinda homestead."
"...the amazing story of how Shangaan music went electro, and then global. Our travels took us to the rural homes of some of the oldest artists, and back to Jo'burg where we spoke to Nozinga, the producer behind the new wave of Shangaan music, which is taking the world by storm."