Sandy on Halloween.
Looks like for Halloween this year New York City is going as Atlantis.
Tricko de treato, que smello mi feeto. Giverdoro mis somethingo bueno to eato.
Photo
credit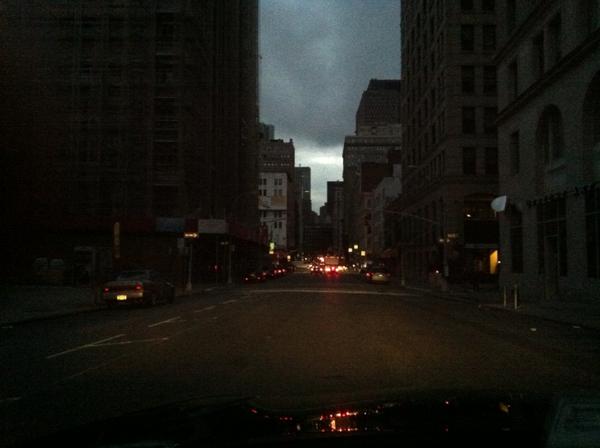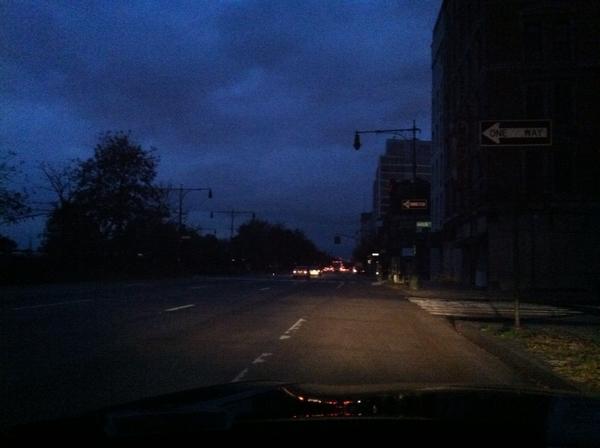 LaGuardia Airport will reopen Thursday at 7:00 a.m. ET with limited flight schedules.
#
Sandy
http://
on.cnn.com/W5QzA0
NYC has a FaceBook page
that is quite informative.
Odd Sandy related things.
A crazy jet skier on the East River during Hurricane Sandy.
Three trees and a fire
The news report on the jet skier
Twitter hashtag: #

Sandy
From the Gothamist, which has loads of useful information
Still confused by which subways
are or aren't going to be in service
when it resumes? The MTA has released a modified map to help make it more clear—check out
the PDF below
. Also, tipster Zach van Schouwen created his own version, which you can see above.