"To live, that is the rarest thing of all.
Most people just exist, that is all."
A brilliant, passionate, wise and funny kid. Very lovable little rascal,
who may well be a future president or something wonderful. I wish him a long,
fulfilling and happy life.
thoughts from a little dude
One of my favorite videos of all time.
A duckling feeding breadcrumbs to carp
.
It seems to me to be an example of compassion, generosity, kindness,
communication and trust among different species.
Riusuke Fukahori

is a Japanese artist who creates stunning 3D painting-
sculptures
of goldfish.
He builds up the image in layers, in resin. It's unbelievably real looking.
Here's a video of him doing his magic thing.
Goldfish Salvation
.
A handy guide for that difficult moment.
How to Get out of Quicksand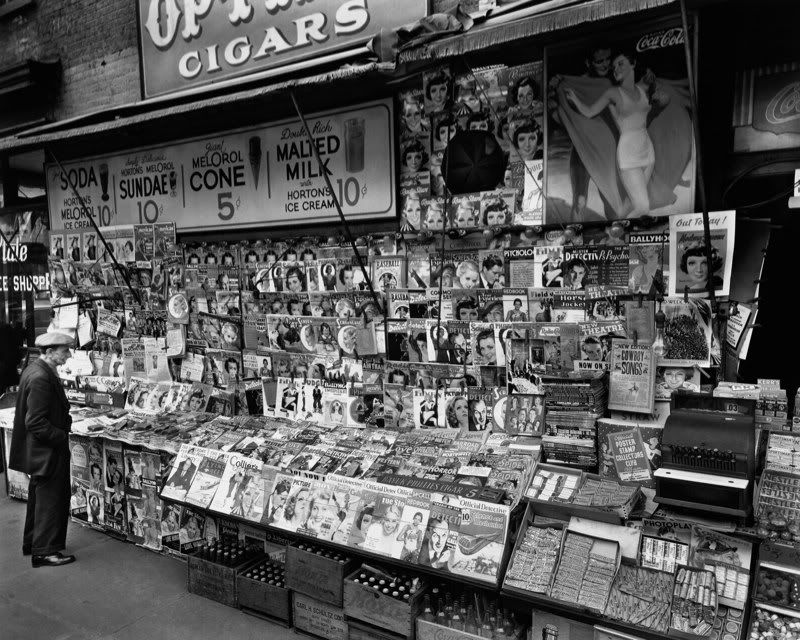 Newstand on Third Avenue and 32nd Street in 1935
baby ocelot
brain frog
armadillo lizard
momonga
(I'd like a dozen of these mini Pikachu fluffballs, please)